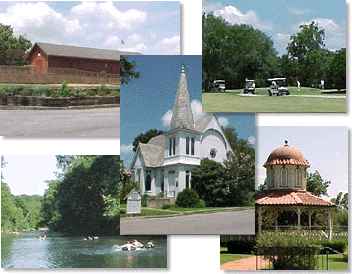 Central Texas South - Visitors' Guide
If you are looking for a weekend getaway or a perfect place to spend your next vacation, take a look at this visitors' guide showing the beautiful Central Texas South golden triangle. Millions of people a year enjoy the beautiful country hillside scenery, gentle lake breezes, and the laid back atmosphere. Visitors are able to temporarily forget about the city traffic and noise, and any other problems. The peaceful Central Texas South golden triangle area is the perfect place to get away from it all.

The golden triangle of South Central Texas surprises and delights many visitors that go to this area for the very first time. We define this as a region from Austin to Houston on Highway 290; from Houston to San Antonio on IH-10; from San Antonio back to Austin on IH-35.

Looking for a great place to retire or own a vacation home? You have found the right place to look. This is also a great place for "Winter Texans to spend the winter.
Shopping in
Central Texas South

The golden triangle area is the "heart of antique shopping." Every town has antiques, gifts, clothing, jewelry, art and more that will appeal to the touring visitor.

Many towns have scheduled
"Market Days" every month.

Dine at the Local Central Texas South Cafes
There are restaurants specializing in German and Czech food, good old Texas barbeque, fine cuisine, Chinese food, Italian food, Mexican food and more.


.

Carol's at Cat Spring Restaurant
near Blisswood/Cat Spring

Experience Hill Country dining in an elegant lodge atmosphere. Carol's at Cat Spring Restaurant in the Texas Hill Country opened in April 2003 by local rancher Carol Davis.
.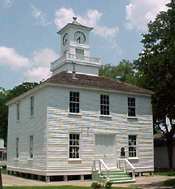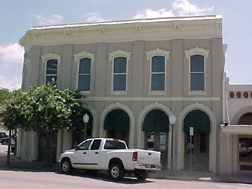 View Historical Buildings
This region was the birthplace of the Republic of Texas and Stephen F. Austin's Old Three Hundred. As you are driving around the back roads, through the towns and rural areas, you will see hundreds of authentic, historic places that appear today as they did in the 1800's. In the spring time, you will see beautiful bluebonnets along the countryside.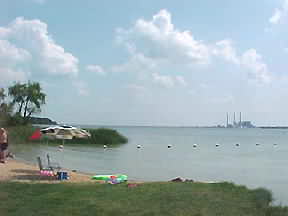 Want to do some fishing?
The fishing is great on Texas lakes, rivers, and ponds. Whether you are fishing for striped bass, white bass, catfish or other fish, you will enjoy fishing in the triangle area. Fishing guides are available on some lakes to help you catch your limit.

Whether you are exploring the hills, shopping, visiting historic museums and buildings, boating, swimming, fishing, or just enjoying the beautiful scenery, you will have plenty to do in the Central Texas South golden triangle. Join in the many festivals, concerts, painted churches tours, Lickskillet Days, and a multitude of other activites that are scheduled every year. It is a great place to vacation and an even greater place to live!

Looking for Real Estate in the Area?
New Braunfels Homes for Sale - New Braunfels Real Estate
This comprehensive website allows you to browse the entire Central Texas MLS and the San Antonio MLS without registering. Looking to sell your house, then request a FREE Comparative Market Analysis (CMA). Don't forget to check out their New Braunfels blog.

Lake McQueeney Real Estate & Texas Lake Houses For Sale - Lake McQueeney, Lake Dunlap, Canyon Lake, Lake Placid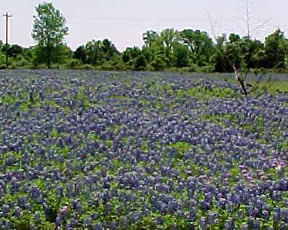 Photo of Bluebonnets taken along
Highway 71 by the Colorado River.
Quality Plumbing in Fort Worth
For more information on Central Texas South,
use the search box below:
For information on this Website

Thank you for stopping by our web site.

Web Page by
Highland Lakes Web Pages

Visitors since 8/15/03