If you are looking for a weekend getaway or a perfect place to spend your next vacation, take a look at this visitors' guide showing the beautiful Central Texas South area. Millions of people a year enjoy the beautiful country hillside scenery, gentle lake breezes, and the laid back atmosphere. Visitors are able to temporarily forget about the city traffic and noise, and any other problems. The peaceful Central Texas South golden triangle area is the perfect place to get away from it all.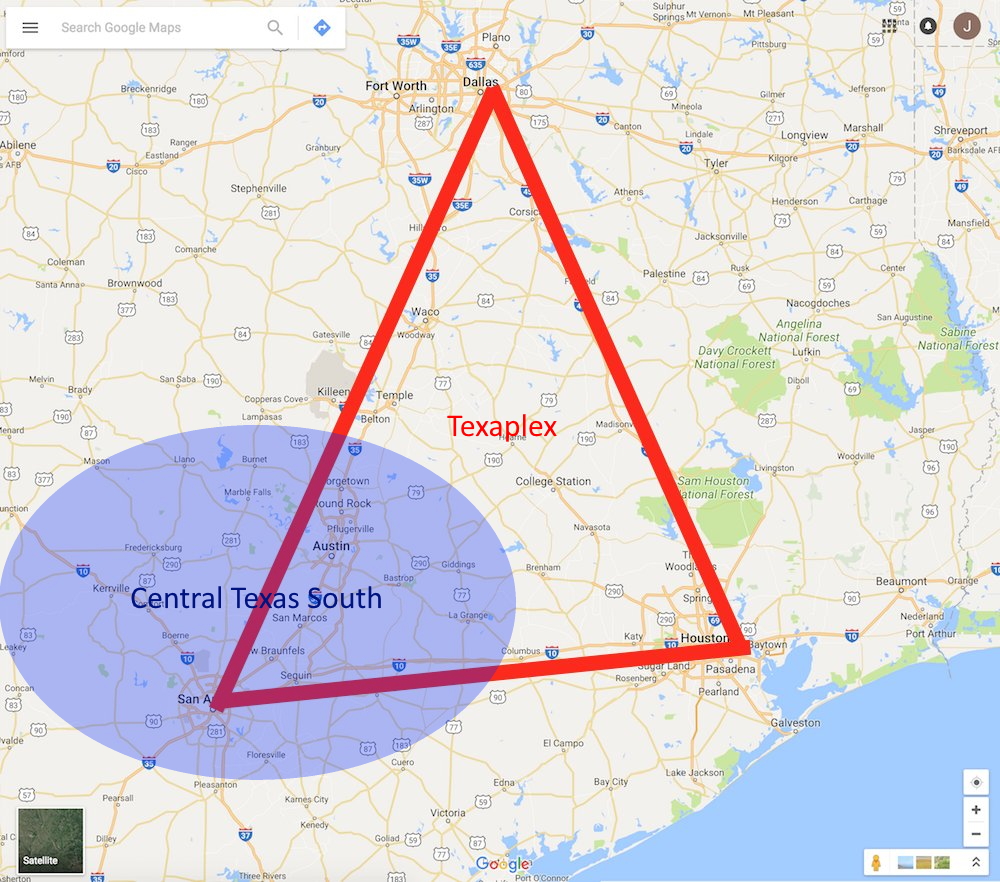 The Texaplex was a term coined by David Winans to describe the area from Dallas to Houston to San Antonio. It is also known as the Texas Triangle. Central Texas South roughly comprises the southwest corner of the triangle. The rapidly-growing Austin metroplex is also within the Central Texas South area. Most of the Highland Lakes area and the Hill Country are in Central Texas South.
Looking for a great place to retire or own a vacation home? You have found the right place to look. This is also a great place for Winter Texans to spend the winter.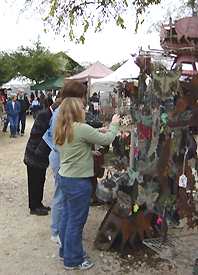 Shopping in
Central Texas South
The area is the "heart of antique shopping." Every town has antiques, gifts, clothing, jewelry, art and more that will appeal to the touring visitor.
Many towns have scheduled
"Market Days" every month.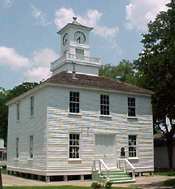 View Historical Buildings
This region was the birthplace of the Republic of Texas and Stephen F. Austin's Old Three Hundred. As you are driving around the back roads, through the towns and rural areas, you will see hundreds of authentic, historic places that appear today as they did in the 1800's. In the spring time, you will see beautiful bluebonnets along the countryside.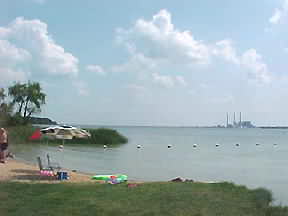 Want to do some fishing?
The fishing is great on Texas lakes, rivers, and ponds. Whether you are fishing for striped bass, white bass, catfish or other fish, you will enjoy fishing in the area. Fishing guides are available on some lakes to help you catch your limit.

Whether you are exploring the hills, shopping, visiting historic museums and buildings, boating, swimming, fishing, or just enjoying the beautiful scenery, you will have plenty to do in the Central Texas South golden triangle. Join in the many festivals, concerts, painted churches tours, Lickskillet Days, and a multitude of other activites that are scheduled every year. It is a great place to vacation and an even greater place to live!